Beijing Capital International Airport, China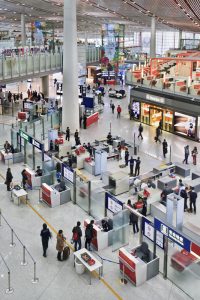 Beijing Capital International Airport's massive Terminal 3 covers 10.6 million square feet, making it the second-largest airport terminal in the world. It's also the second busiest, with a whopping 77.4 million annual customers. Managing such a high volume of traffic over that large a footprint requires an intricately distributed digital audio system.
Through the flexibility and scalability of MediaMatrix® and the networkable power of Crest Audio® amplifiers, Beijing Capital International Airport's Terminal 3 connects more than 600 zones of audio and communications with monitoring and control for the entire facility. These zones include concourses, shuttle train platforms, luggage carousels, check-in counters, lounges, lavatories and more, in addition to 120 gates and more than 200 paging stations.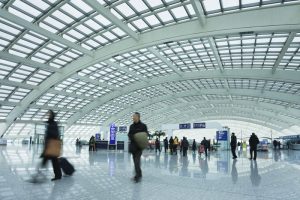 The design and operation of the Beijing International Airport T3 called for constant monitoring and auto redundant backup of all systems. To accomplish this, MediaMatrix Control Manager™ software provides monitoring and control for audio, network switches, and many other third-party devices, while a team of 260 Crest Audio Ci™ 20×8 power amplifiers outfitted with NexSys® Nx CobraNet-8 modules are deployed through the terminal.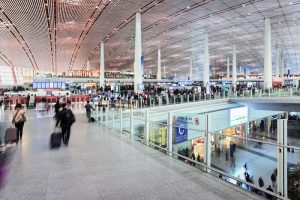 The Crest Audio power amplifiers feature built-in monitoring of both health and audio performance such as core temperature, speaker load status and other critical values, and the NexSys Nx CobraNet-8 modules send that information over the network to Control Manager on a NION® network, allowing every amplifier channel to be constantly monitored in real time. The nControl sends communicates back through the same network to tell the amplifier to turn on/off, change the volume levels, alter signal routing between the various amplifier channels, or simply take itself offline or online when a fault may occur, allowing another amplifier to take its place to ensure the audio or messages gets through. All this is done automatically without human intervention, 24 hours a day, every day.
(1) MediaMatrix NION
(3) MediaMatrix Control Manager
(34) MediaMatrix NION n3 processors
(260) Crest Audio Ci 20×8 power amplifiers
(260) Crest Audio NexSys