Peavey Commercial Audio® Sets Tone for Big Year of Innovation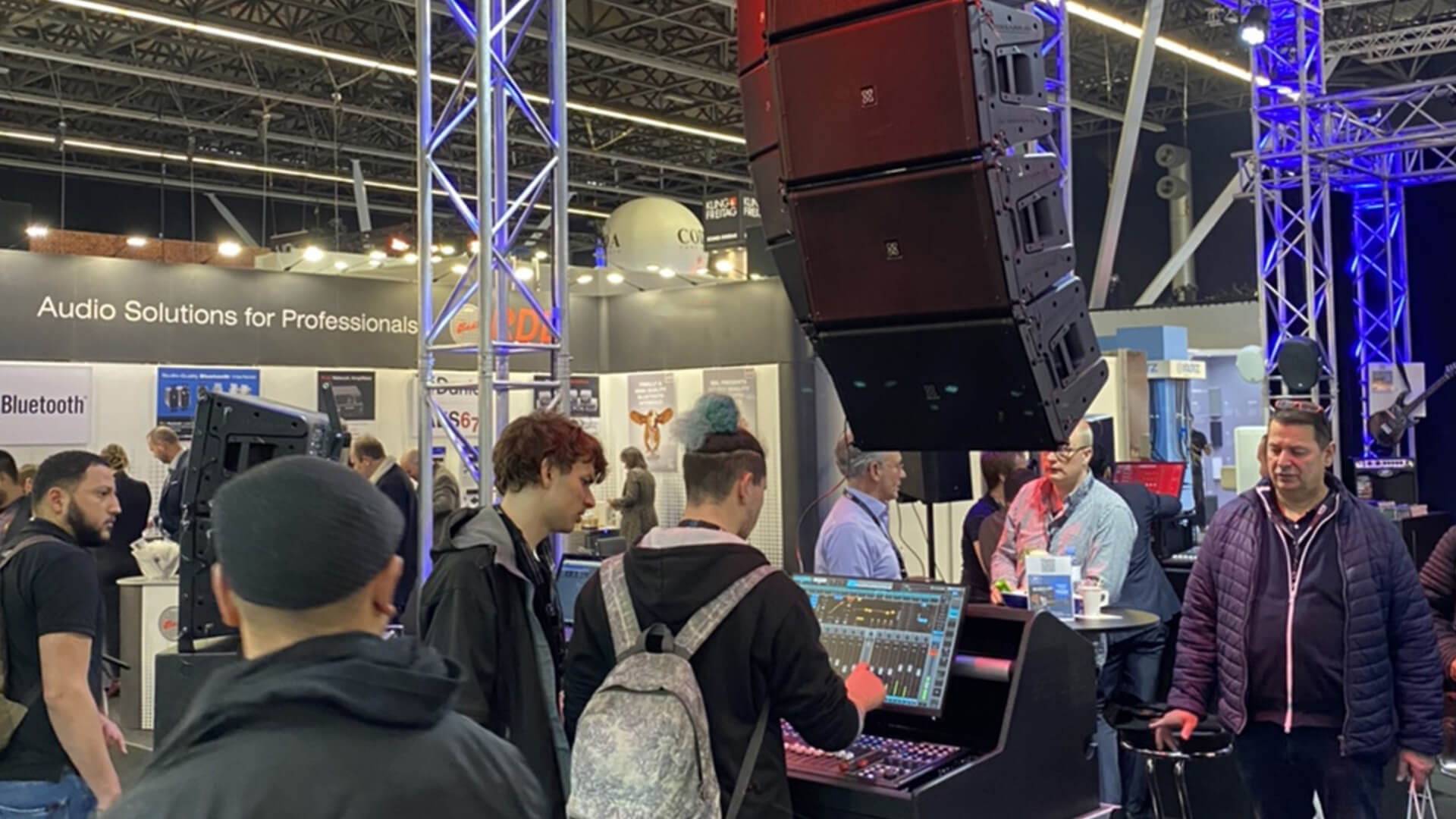 MERIDIAN, MS — Peavey Commercial Audio® recently set the tone for a big year of innovation at Integrated Systems Europe, ISE 2020, the world's largest AV and systems integration show. From Feb. 11-14 at the RAI Amsterdam, Peavey exhibited at booth 7-H200 with comprehensive offerings across multiple categories, including audio processing, audio systems and acoustics, conferencing and collaborations, media distribution, and paging and evacuation systems. Offering pro-audio solutions from its industry-leading brands, including Crest Audio® and MediaMatrix®, Peavey Commercial Audio is a one-stop shop for a multitude of venues and installations.
ISE's evolution from a show with 3,500 attendees in 2004 to more than 81,000 visitors in 2019 speaks to the AV industry's expansive needs. As the market has evolved over the past 15 years, so too have Peavey Commercial Audio's solutions. This year, the company returned to highlight new systems for live performances and workplace safety.
New for this year's show, MediaMatrix launched its nCIE PILOT® industrial-grade control and monitoring node designed to work in conjunction with the NION® series of digital signal processors. Together these vital components form the life-safety VACIE (Voice Alarm Control and Indicating Equipment) system that's designed to endure the rigors of industrial environments. Both the MediaMatrix nCIE Pilot and NION series were recently EN54-16 certified in accordance with strict European standards for voice alarm products.
Additionally, Peavey Commercial Audio showcased some recent groundbreaking innovations, including the Versarray™ PRO powered line array system from Crest Audio, as well as the RBN™ Series and Impulse® Series speaker enclosures from Peavey Electronics®.
Peavey Commercial Audio was excited to exhibit at what was the last ISE show in Amsterdam, before the exhibition relocates to Fira de Barcelona in 2021. Peavey invited attendees to booth 7-H200 to help say "vaarwell" to this vibrant venue while ushering in an exciting year of innovation.